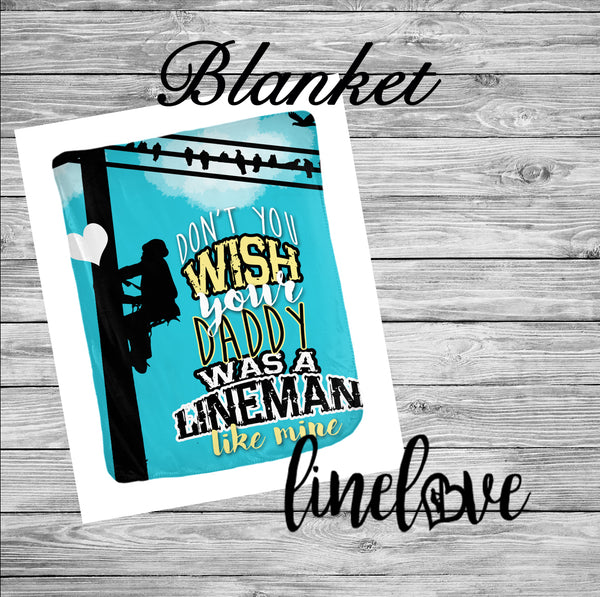 Don't You Wish Your Daddy Was A Lineman Like Mine
Who doesn't like snuggling under a soft, warm blanket? Our Don't You Wish Your Daddy Was a Lineman Like Mine 30 x 40 Velveteen Blanket is so soft and cuddly. It'll be babies favorite in no time. Trust us, we have littles of our own and they LOVE this blanket. It washes up amazing and will last forever.
Features:
measures 30″x40″
velveteen
SHIPPING
Please allow up to 5 business days for production and up to one week for shipping. (two weeks total). This item may ship separately from other items ordered.
CUSTOMIZATION
We can customize and add your little ones name (or anything) going up the pole, if you'd like. You will need to add any customization in the notes of your order.
Loading...